The Law Offices of Frederick K. Brewington is a well-respected litigation firm with an office in Hempstead, Long Island. Our focus is primarily in the area of civil rights, voting rights, employment discrimination, police misconduct, personal injury, medical malpractice, wrongful death and criminal law. However, the Law Offices of Frederick K. Brewington is a full- service law firm handling matters in numerous areas of law and providing a wide range of services from contract formation to litigation and trial practice.
RECENT VERDICTS AND SETTLEMENTS
$8.43 million - Excessive force, false imprisonment, unlawful entry, trespass and punitive damages by police officers who tased a man suffering from bipolar depression

$7.75 million- Civil Rights and wrongful death action brought by the family of deceased

$4.7 million- Repeated verbal and physical assaults on Yemeni-American employee, while supervisor failed to protect employee and discipline the assailant

$1.277 million- Race based attack and serious injury by violent acts against Plaintiffs, who were lured to an isolated warehouse

$2.8 million- Wrongful death, products liability case involving a tow motor accident at a sewage treatment plant

AT THE FIRM
Court Clears Way for Plaintiff Lucas Sanchez to Seek Damages for Injuries Suffered
A Nassau County State Supreme Court has allowed Lucas Sanchez to move forward to seek damages from injuries he sustained from being hit in the rear by a car as he was driving. In a detailed decision, Supreme Court Justice Karen V. Murphy granted Mr. Sanchez summary judgment against Defendant Robert C. Gullo as a matter of law.

Read More »

"It's Time to Take Out the Trash": New York State Division of Human Rights Finds Probable Cause of Discrimination Against Town of Hempstead Sanitary District No. 7
Frederick K. Brewington announced on October 4, 2019, that he successfully represented three former employees of Hempstead Town Sanitary District No. 7 — Jacqueline Urli, Daniel Faust and Douglas Hernandez — who received a favorable decision from the New York State Division of Human Rights. The Division found probable cause that the Complainants were subject to, among other things, sexual harassment, discrimination, intimidation and unlawful termination.

Read More »
Defendant Granted New Trial After District Attorney Failed to Disclose That Arresting Officer Faced Charges and Provided False Testimony in Prior Proceedings
Jonita Martinez was granted a new trial and had her guilty verdict set aside upon the motions of her attorneys after it was found that one of the arresting officers, Nassau County Police Officer Daniel Dowsett, had previously been found guilty of providing false information, conspired to cover-up the actions of fellow officers and falsely accused an innocent civilian. This information was withheld from Ms. Martinez and not disclosed until two weeks after the jury rendered its verdict.

Read More »
Court Grants Requests for Unsealing of Grand Jury Minutes in Civil Rights Case Made by Exonerated Driver in Fatal Vehicle Accident Who is Suing for Malicious Prosecution and False Arrest
Jennifer Jorgensen was granted a request to have grand jury minutes from her criminal trial unsealed, which she said was essential in proving that she did not break any laws when she was involved in a fatal motor vehicle accident.

Read More »

Frederick K. Brewington Selected to New York Metro Super Lawyers List for Seventh Consecutive Year
For the seventh year in a row, Frederick K. Brewington of The Law Offices of Frederick K. Brewington has been selected to the list of New York Metro Super Lawyers. He was recognized in the practice areas of Civil Rights, Criminal Defense and Employment Litigation: Plaintiff. No more than five percent of the lawyers in the state are selected by Super Lawyers. Mr. Brewington has been named to this exclusive list since 2013.

Read More »
Fred Brewington Recognized in 2020 Best Lawyers
Fred Brewington has been ranked as one of the 2020 Best Lawyers in the practice area of civil rights law. The inclusion of Mr. Brewington into this list was derived from 100% peer review and feedback. Best Lawyers is the oldest and most respected peer review publication in the legal profession. For more than three decades, Best Lawyers has earned the respect of the profession, the media, and the public as the most reliable, unbiased source of legal referrals anywhere.
Long Island Housing Services Honored Fred Brewington
Fred Brewington was one of the honorees at the Long Island Housing Services' (LIHS) 50th Anniversary Gala, which was held on October 2 at Crest Hollow Country Club in Woodbury. He was recognized for his work in civil rights.

Based in Bohemia, LIHS is a not-for-profit 501(c)(3) corporation and is Long Island's only private fair housing advocacy and enforcement agency serving Nassau and Suffolk Counties. Its mission is to eliminate unlawful housing discrimination and promotion of decent and affordable housing through advocacy and education.
The Law Offices of Frederick K. Brewington Has Been Nominated for Bethpage FCU's Best of Long Island 2020
The Law Offices of Frederick K. Brewington have been nominated for Best of Long Island in two categories: Best Law Firm & Best Lawyer.
You may vote once a day, per computer. Voting ends December 15.

Click here to cast your vote »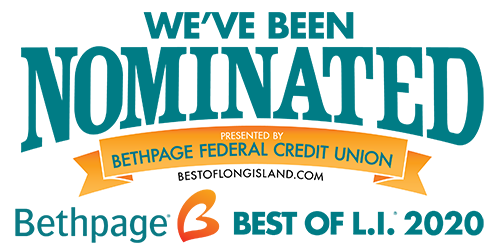 IN THE NEWS

State Finds Probable Cause in Oceanside Harassment Case
October 29, 2019 | Newsday

State Backs Employees in Oceanside Harassment Case
October 27, 2019 | Newsday

State Finds Probable Cause In Sexual Harassment Case At Oceanside Sanitation District No. 7
October 24, 2019 | Oceanside/Island Park Herald

Undisclosed Record of Cop Negates Verdict
October 5, 2019 | Newsday

NYPD Fires Officer 5 Years After Garner's Chokehold Death
August 19, 2019 | News12

Southampton Village Police Officer Threatens Discrimination Lawsuit
August 14, 2019 | The Southampton Press

Village Cop Alleges Bias
August 14, 2019 | Newsday

Southampton Village Cop Says He Was Denied Promised Promotion, Plans to Sue Department
August 13, 2019 | Newsday.com