The Law Offices of Frederick K. Brewington is a well-respected litigation firm with an office in Hempstead, Long Island. Our focus is primarily in the area of civil rights, voting rights, employment discrimination, police misconduct, personal injury, medical malpractice, wrongful death and criminal law. However, the Law Offices of Frederick K. Brewington is a full- service law firm handling matters in numerous areas of law and providing a wide range of services from contract formation to litigation and trial practice.
RECENT VERDICTS AND SETTLEMENTS
$8.43 million - Excessive force, false imprisonment, unlawful entry, trespass and punitive damages by police officers who tased a man suffering from bipolar depression

$7.75 million- Civil Rights and wrongful death action brought by the family of deceased

$4.7 million- Repeated verbal and physical assaults on Yemeni-American employee, while supervisor failed to protect employee and discipline the assailant

$1.277 million- Race based attack and serious injury by violent acts against Plaintiffs, who were lured to an isolated warehouse

$2.8 million- Wrongful death, products liability case involving a tow motor accident at a sewage treatment plant

AT THE FIRM
Black Hispanic Man Who Sued Verizon In Race, Color and National Origin Discrimination Federal Lawsuit Is Awarded $2,655,000 After Two-And-A-Half-Week Trial
After a two-and-a-half-week trial before the Honorable Steve Locke in U.S. District Court for the Eastern District of New York, in the matter of Adan Abreu v. VERIZON, et al, a ten-person jury determined that Mr. Abreu had been the victim of race, color and national origin discrimination and retaliation. After deliberating for a day and a half, on March 26, 2019, they awarded Mr. Abreu $2,655,000 for his damages, including lost overtime, severe emotional distress and punitive damages.

Read More »
MHANY Management Inc, New York Communities for Change and Nassau County Reach Monumental Settlement to End 14 Years of Litigation with Agreement to Foster Affordable Housing and Sweeping Policy Changes for Nassau County
On March 15, 2019, the parties to a lawsuit that was filed on May 12, 2005 stood together at a press conference to announce a settlement in the payment of over $5,000,000 to the Plaintiffs for the purpose of building affordable housing in the County of Nassau.

Read More »
The Change Makers - Advocates Fighting to Make Long Island a Better Place
The Long Island Press proudly celebrates Frederick K. Brewington among the top most influential people in the region with the much-anticipated, 15th annual Power List.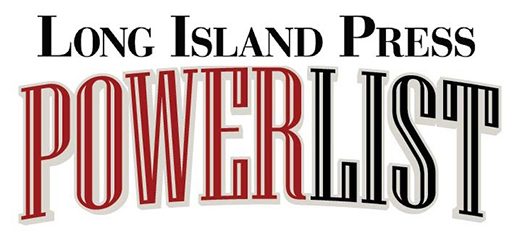 Read More »
IN THE NEWS

Brown: Latinos in Islip push to have town divided into council districts
May 11, 2019 | Newsday

Brewington: Islip Needs Change
May 7, 2019 | Newsday

Jury Awards $2.65M to Former Verizon Worker in Discrimination Case
April 1, 2019 | New York Law Journal

Residents Try to Stop Election
March 27, 2019 | Newsday

Exclusive: Former Field Technician Wins Big In Discrimination Lawsuit Against Verizon
March 27, 2019 | CBS New York

Nassau Reaches Settlement on Fair Housing Lawsuit
March 15, 2019 | Long Island Business News

Nassau Settles $5.4 Million Affordable Housing Suit
March 15, 2019 | WCBS 800

In Landmark Settlement, Nassau County Will Implement Affordable Housing Plan Aimed at Ending Residential Segregation
March 15, 2019 | New York Law Journal